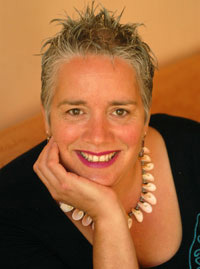 Little Books, Big Songs
Lee Fox & Jan 'Yarn' Wositzky
An all 'round literacy, writing & music residency 
Thank you so much for your amazing visit to our school. It was a fantastic experience for all involved.
Anna Markham, Principal – Carrathool Public School
In Brief

Primary Levels 1-6 (Yr. P-6). An all-round literacy workshop.

The LITTLE BOOKS, BIG SONGS WRITING & MUSIC RESIDENCY combines two presenters with a wide range of literacy skills and through fun activities gets students inspired to read and write.

Format This residency is ideal for small groups of up to 25 students. It could be a small school or a whole year level.

The duration of the residency is flexible. It can be two or three days in a row, or spaced over a longer period, depending on the school and location.

There is a show-and-tell performance and display of written work at the end.

Photo Gallery:  Carrathool Public School

Cost: Please ask as it varies according to each school's requirements. A travel/accom. loading may apply in some locations.
Detailed description
Storyteller/musician Jan 'Yarn' Wositzky and popular children's author, Lee Fox, combine their many talents and share this exciting writing, music and performing residency for primary school students.
With Jan and Lee working individually as a tag team and together in the same session, students will experience writing in rhyme, making their own Little Books, setting poems to music and song composition.
The culmination of these multi-dimensional sessions will be a performance of their work.
Presented in a fun and entertaining way this unique residency is guaranteed to turn your students on to literacy without them even knowing it.
Lee Fox is the bestselling children's author of Ella Kazoo Will Not Brush Her Hair and most recently 10 Little Hermit Crabs and Ginger McFlea Will Not Clean Her Teeth. Lee presents her author talks and writing workshops to primary students around Australia, sharing her love of writing and rollicking rhyme.
Curriculum/VELS – Primary Levels 1-4 (Yr. P-6)

English, Arts

This workshop/residency is all about literacy. Jan and Lee involve students in various activities that link the Reading, Writing and Speaking and Listening domains of the English curriculum, and combine this with the music, poetry and performance areas of the Arts curriculum. So it's an all round tonic for literacy across all year levels.

Recommendations

This workshop is new! To date Jan and Lee have presented this workshop only once, over three days for all classes at the Carrathool Public School, and it was a great success. The recommendation from Carrathool is above.